Latest News

Christmas Closure
Farnham ASSIST will be closing our office for Christmas on Tuesday 21st December at 2pm and will be opening again at 9am on Tuesday 4th January. We will respond to messages left on our answerphone or emails in the New Year.
If you are going to be alone at Christmas or know someone else that will be then please consider Right at Home to book a Christmas Day delivered to your home. This can be done by calling 07891 986316.
We would like to wish all of our clients, volunteers and community supporters a very happy and peaceful Christmas and send our best wishes to all for 2022.
Rodney, Angela & Fiona at Farnham ASSIST
Farnham ASSIST Christmas Lunch

Farnham ASSIST Central Christmas Lunch for 2021 was enjoyed by over 55 clients. This was kindly sponsored by our friends at Farnham Hedgehogs with support from Waitrose in Farnham.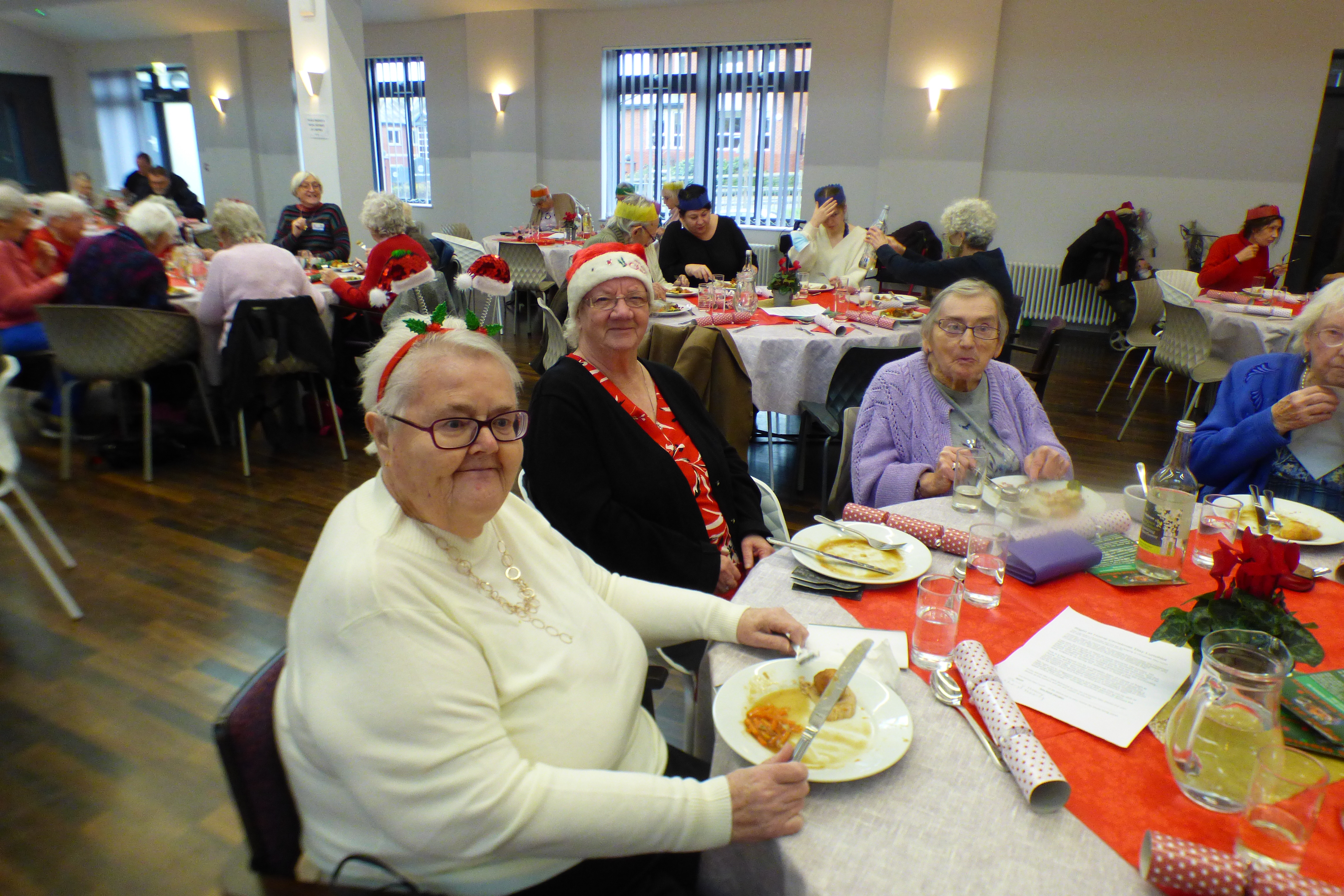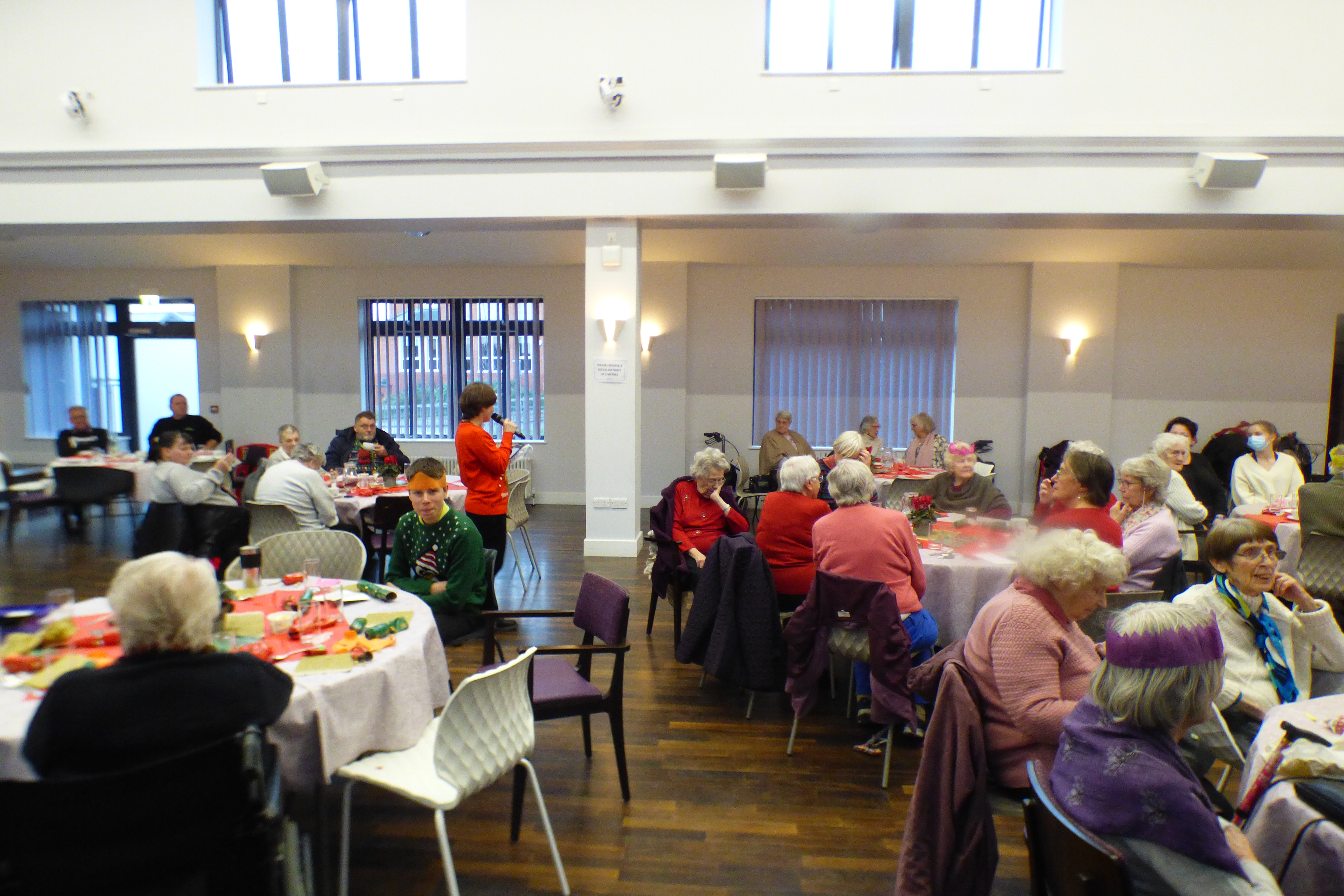 Covid Update
Following the Government announcements last night, I have reviewed the arrangements for our remaining events for this year.
The Carol Service will continue as planned on Monday afternoon at 2pm at Farnham Baptist Church and we look forward to welcoming you. However, it is important that you only attend if feeling fit and well and would encourage you to take a lateral flow test beforehand if you have a kit at home. Please note that we will not be checking this or operating any kind of Covid pass or ticket scheme but will have spare facemasks available.
Although the Govt restrictions currently exempt places of worship and singing, we will be asking those attending to now wear a facemask throughout the service other than when leading or speaking from the front or if you are medically exempt. This is the same arrangement as both the Civic Carol Service earlier this month and also the Spire Carol Service taking place next week.
In light of the Government advice that people should now work from home where possible, we will continue to have an office presence on Monday, Tuesday and Thursday mornings. However, we would ask that you do not visit the office unless necessary. If you do need to visit then please be aware that we will come out outside where possible.
The Hale Christmas Lunch will continue as planned on Saturday 18th December with attendees asked to wear facemasks unless seated at tables or medically exempt.
We look forward to meeting some of you on Monday.
Farnham ASSIST Christmas Lunch
Our Christmas Lunch on Sunday 5th December sadly is now FULL. We are therefore sadly unable to take any more clients as we have reached our maximum capacity of 70. If you have not already contacted the office requesting a space then unfortunately it is now too late. However, we do have a smaller event taking place on Saturday 18th December and we can add you to that waiting list.
For those attending, please can you bring a facemask with you unless medically exempt. We will be asking everyone to wear those as an extra precaution when moving around although they can be taken off when sat at tables. We will also have spares available.
Pie & Pint Christmas 2021 Lunch
On Monday 29th November, we held our Pie & Pint Christmas Lunch at The Six Bells PH and it was great to see everyone enjoying good food and good company.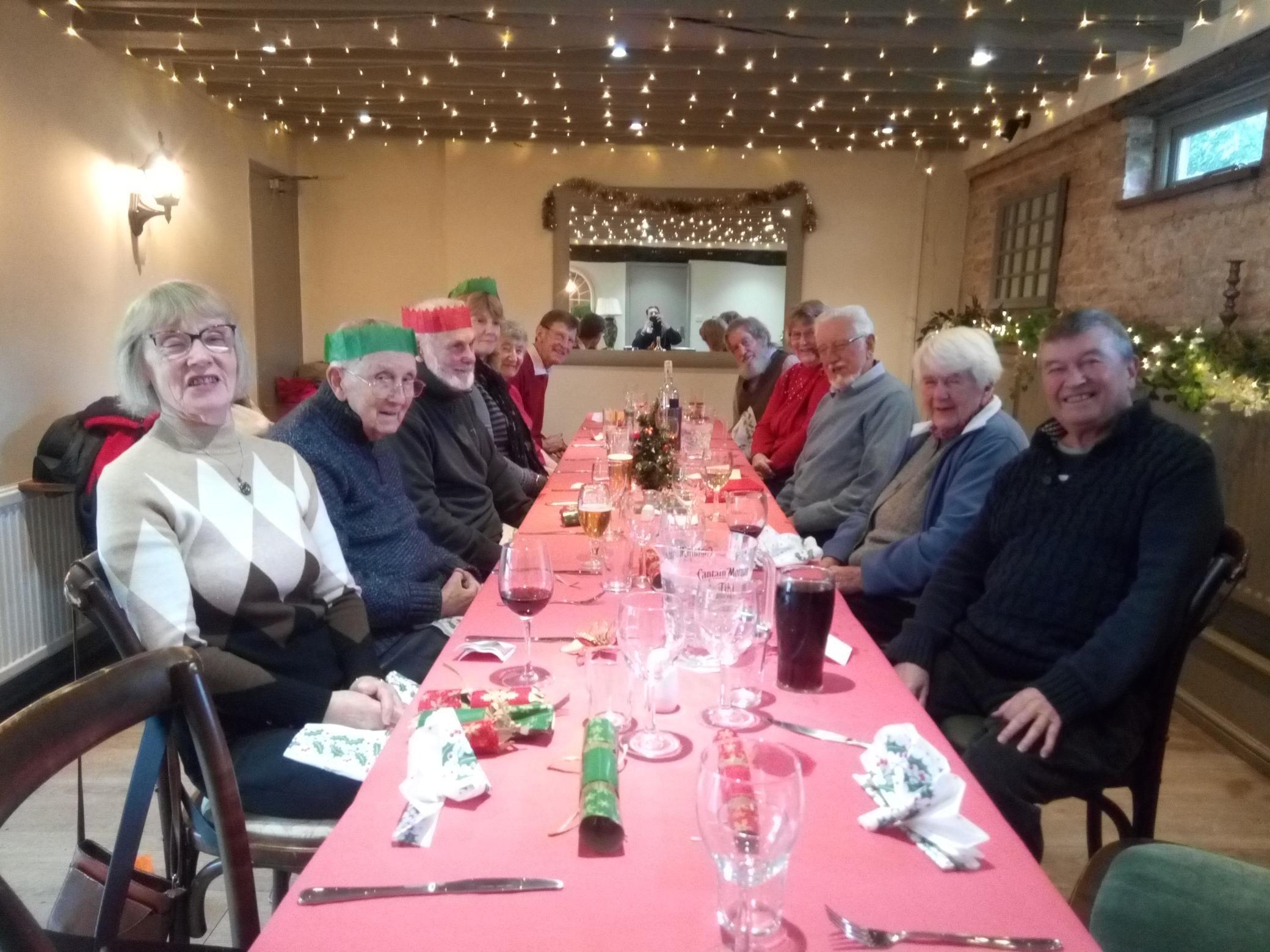 New Lunch Co-ordinator
Hi Everyone,
My name is Fiona Brooks and I have just joined Farnham Assist as the new Lunch Coordinator.
Allow me to introduce myself to you and take this opportunity to say how excited I am to be joining the Assist Community.
Christmas is soon and I will be attending some of Assist's Festive events. If you see me around, please come and say hi and introduce yourself. In the meantime, let me know if there is anything I can help with. I'm really looking forward to working with you all!
Best wishes,
Fiona Brooks
Farnham Assist Lunch Coordinator
01252 717710
Fiona.Brooks@farnham-assist.org.uk
Quiz Night
A massive thank you to all the teams that took part in our recent Fundraising Quiz Night. We are still counting up all the monies raised but it is in the region of around £650.
Well done to the winning team "East Street Strollers" who scored 68 points! More importantly, it was great to see people coming together and enjoying a relaxed evening and gentle competition. Our thanks also go to the Mayor of Farnham for doing the raffle and presenting the prizes.
Christmas Flower Demo - Wednesday 24th November

Spaces are still available for the Christmas Flowers Demo at Farnham Vineyard Church starting at 2.30pm. This will be led by a local resident who exhibits at the Chelsea Flower Show and is an opportunity to learn how to make an impressive display for the Christmas table.Tickets only cost £5 and are available by calling the office 01252 717710 or emailing
Angela.Weston@farnham-assist.org.uk
Christmas Lunches
I am delighted to say that our new Lunch Co-ordinator will be starting on Monday 22nd November. We will put more details and an intro in due course but they will be the lead for our weekend lunches going forward into 2022. Clients will have the opportunity of meeting them at our two Christmas lunches.
Due to safety limits, it is ESSENTIAL that everyone wishing to attend our client Christmas lunches books in advance. We can only take a maximum of 70 clients at the Central Hall and 30 at Hale due to health & safety and Covid. Priority will be given as follows:-
Priority 1 - Those that attended the Hale Lunch in September 2021, Central Lunch in October 2021 or Remembrance Tea in November 2021.
Priority 2 - Those that attended lunch events in Jan to March 2020 immediately before the pandemic.
Priority 3 - New clients that have been referred to us following a recent bereavement.
We will be operating a waiting list in case there are still spaces after this. However, in light of the cancellation of events last year, we do have to prioritise clients rather than guests, neighbours or friends even if they may have come in previous years.
Unfortunately, anyone who arrives without a ticket or having booked will sadly have to be turned away which we really don't want to do!

Christmas Day Lunches
We are delighted to be partnering again with our friends at Right at Home to provide a delivered lunch on Christmas Day. Last year, the efforts of Right at Home and their volunteers meant that over 100 people living alone received a delivered Christmas Day meal from a local family or volunteer.
Whilst we are able to run pre-Christmas events this year, we know that many people will be spending Christmas Day alone and this fantastic initiative allows everyone to feel connected on Christmas Day. Therefore, if you are a client who wishes to receive a meal on Christmas Day then do let the office know ny phoning 01252 717710 and we will send through to Right at Home.

Carol Service
Farnham ASSIST will be hosting our Carol Service on Monday 13th December in the afternoon. This will be a free event and more details will be circulated shortly.
Sunday 14th July
All spaces for the remembrance tea have now been taken and sadly we cannot take any more for this.
Thank you to everyone who has signed up.
Thursday 29th July

We would like to thank a big thank you to our friends at Farnham Walkfest. They generously raised more than £500 during their walks and chose to give this to Farnham Assist as one of the Mayor's Charities for 2021/22.
This cheque was handed over by Mr Guy Singer to the Mayor of Farnham as below:-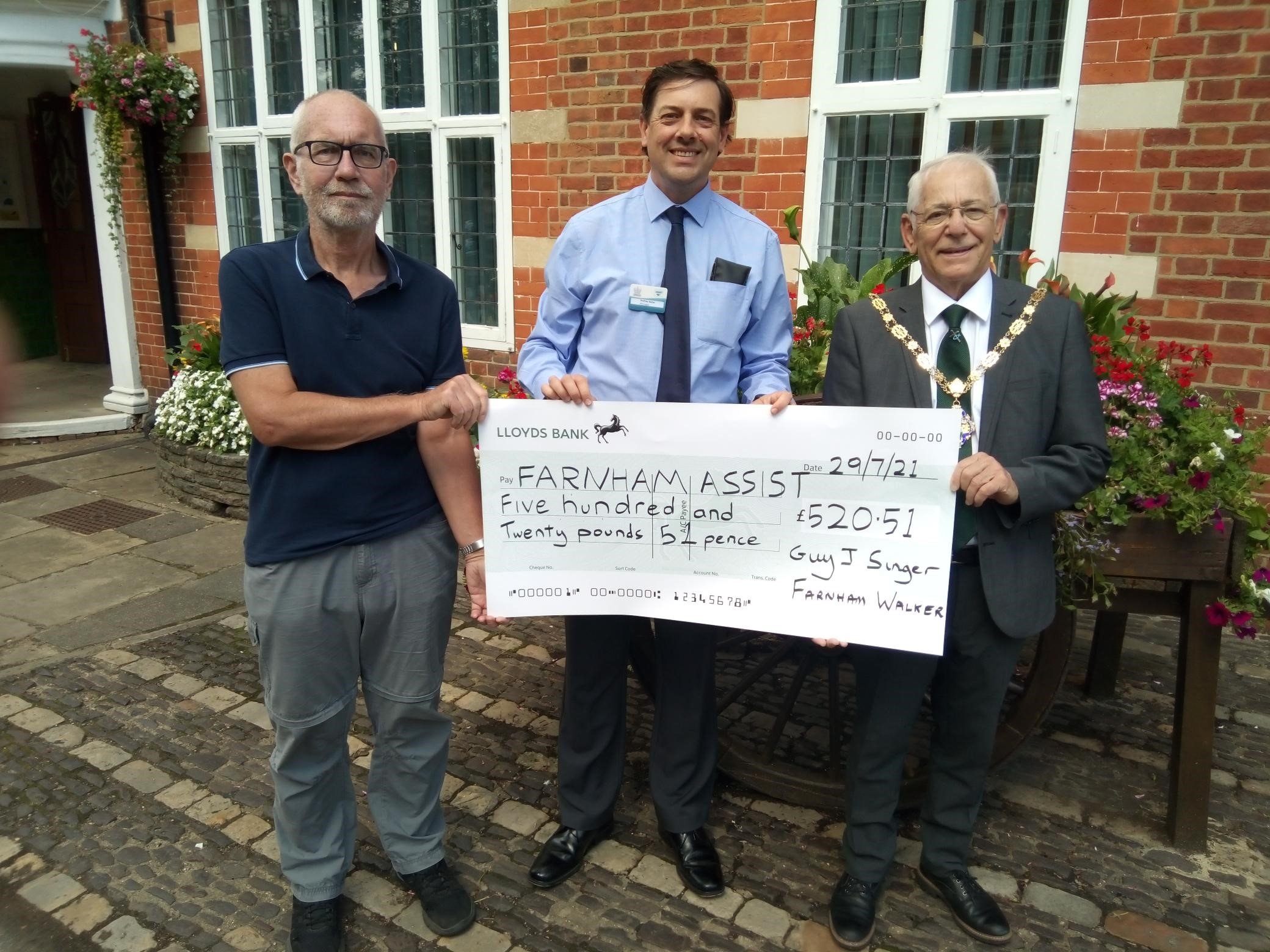 21 July 2021
Following the recent Government announcement, we are now phasing a return to our activities as follows:-
- Pie & Pint has now returned on a weekly basis
- The monthly Ladies Lunch resumed in July and taking place on the 4th Monday of each month.
- Knit & Natter resumed on Monday 2nd August and will be meeting again on 16th August before resuming fully in September.
- The Hale Lunches will resume on a quarterly basis rather than monthly for now with the first community lunch on Saturday 18th September. Our Christmas Lunch will then be on Saturday 18th December.
- The Central Lunches will also resume quarterly for now and the first lunch is likely to be in late September/early October. The Christmas Lunch is then intended for Sunday 5th December.
- Unfortunately, we won't be restarting Understanding Computers until further notice.
- Our One-to-One scheme has continued throughout the pandemic and we are phasing in home visits where both the volunteer and the client are comfortable with this.


Please do contact us 01252 717710 if you/know of anyone who is isolated and needs help, we have many volunteers willing to help and all of our activities are very friendly and welcoming.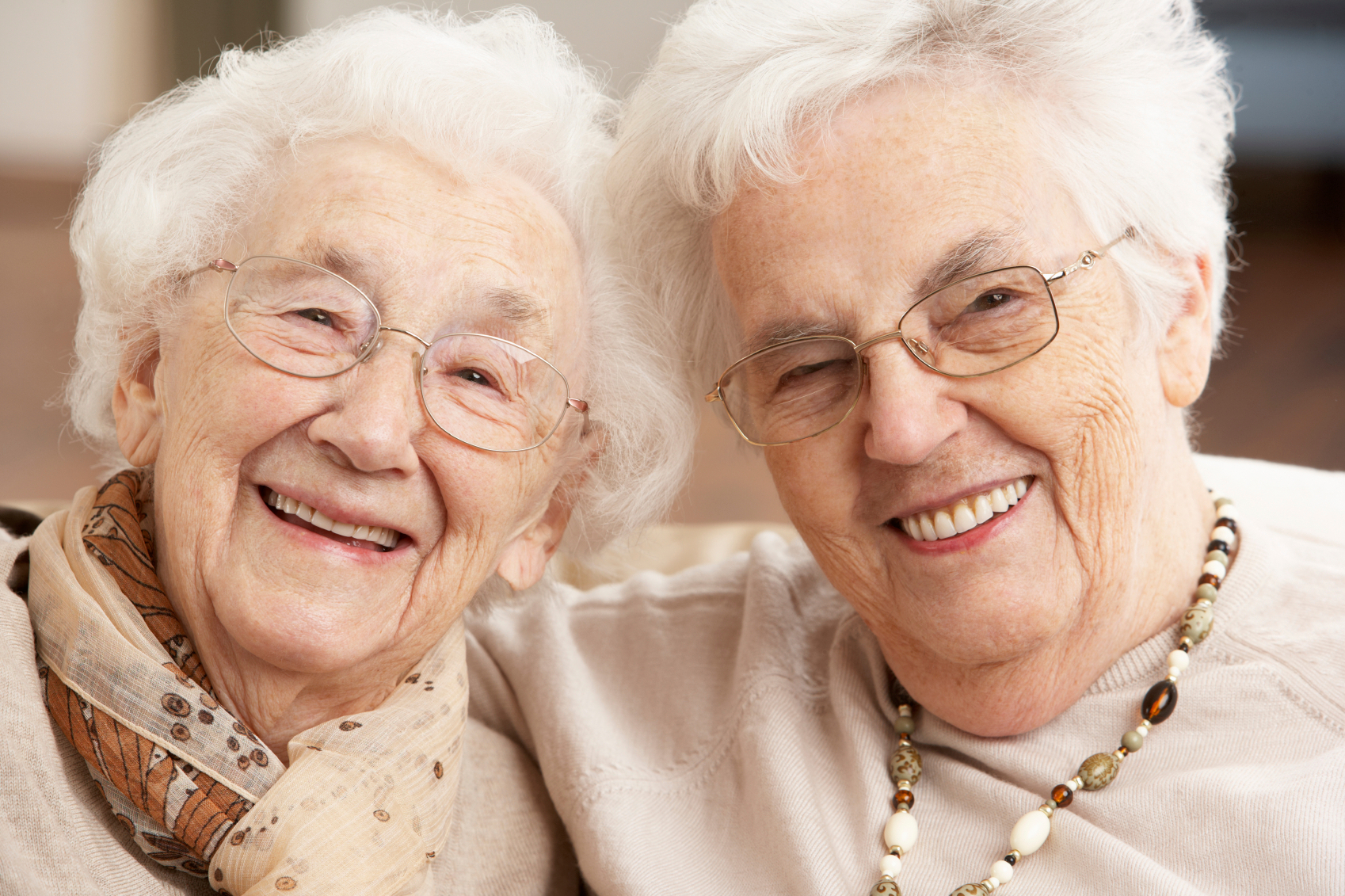 An introduction to Farnham ASSIST


We are a Christian organisation and, since 2002, we've been offering support to older people in Farnham, who may become isolated from friends and neighbours. We listen when people tell us what they would like and then, where possible, set about making it happen.

For more information please call:
01252 717710
where there is a friendly team
on hand to help you
Our normal office opening hours are:
Monday, Tuesday and Thursday
9:30 am to 12:30 pm
7 St Georges Yard
Farnham

GU9 7LW

I think it is marvellous!
it has taken all the worry out of using the computer
I just don't know what I would do if you weren't here